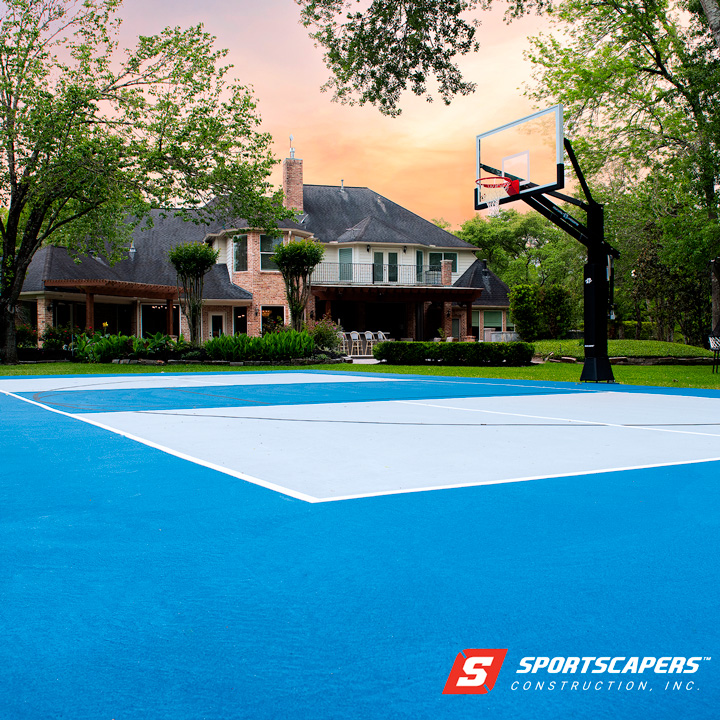 Having a professional-grade basketball court in your backyard can transform your space into a hub of athletic excellence and entertainment. Sportscapers Construction, Inc., a leading athletic design and construction firm operating in Houston, Texas…
Outdoor Game Court Flooring: Factors to Consider
When planning to build an outdoor Game Court the type of flooring you choose is essential for both recreational and professional use. It not only improves the court's appearance but also provides a durable foundation for players. Therefore, selecting the appropriate flooring is critical, as it depends on the intended use and type of sport to be played on the court.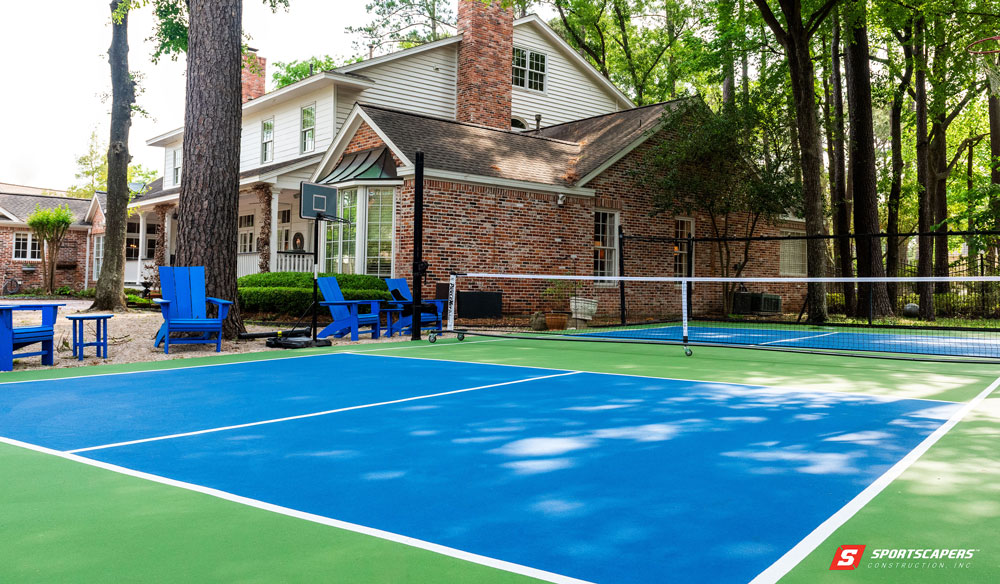 If you're in the market for an outdoor basketball court or Pickleball flooring, there are several essential considerations to keep in mind. Here's a closer look at some key factors:
Know your requirements: It's crucial to start by analyzing the space where you plan to build the basketball court and setting a budget that works for you.
Material is important: Consider the various types of flooring materials available, such as polypropylene, wood, and asphalt. Polypropylene is a great option for those looking to offer players increased comfort and comes in a range of colors. Wood is often used indoors and can be stained or painted to meet your needs. Asphalt is known for its strength but can develop cracks and lead to injuries over time.
Safety matters: It's essential to choose a flooring option that is safe for players and can withstand harsh weather conditions.
If you're searching for outdoor basketball court flooring in Houston, Sportscapers Construction, Inc. can help. Our team will evaluate your needs and help you select the ideal flooring option for your outdoor basketball court.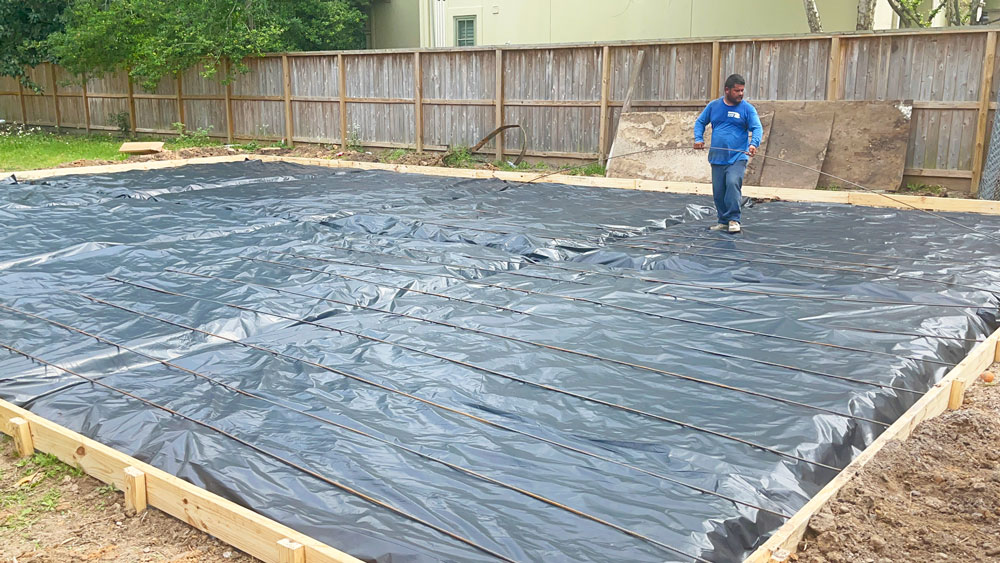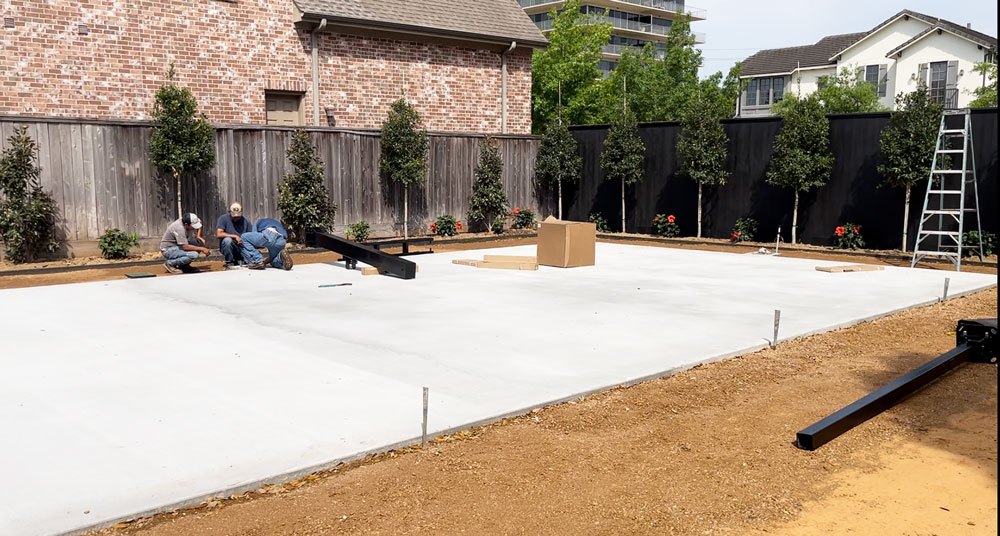 Whenever we're constructing a backyard court or a game court, it is mandatory to understand how we are going to do so. The base, the finishing, the slope inclination, and a lot of other factors you may invariably not pay attention to.
Sportcapers can ensure that your Sport Court gets designed the way you want, in a way that is customized. We also provide that you receive a sport court that looks attractive and goes a long way.

SPORT DECK
SportDeck is the exterior you want if you're in any form of a racquet sport. The special thing about SportDeck is its ability to reconstruct itself over any surfaces, with the major fact that it is much better than basic acrylic-based coats. SportDeck has been the pioneer for outdoor court surfaces for more than a couple of decades, while still conserving the stride of play, and brilliant ball control. It also ensures the reduction of joint stress and pressue through its patented Lateral forgiveness technology.
SPORT GAME
For all those multi-sport plays, SportGame provides an advanced active surface technology, with it's Patent Pending technology providing amazing traction levels and reduced abrasion levels for safe play. Lateral Forgiveness, once again playing it's part in reducing tiredness and pains. All this at a price, which is really affordable.
ACRYLIC PAINT
Acrylic Coating is usually associated with a polymeric, plastic material that is extremely durable, having excellent weathering properties, and is very resistant to ultraviolet radiation from sunlight and the adverse effects of weathering. It basically makes room for maintaining play speed while still retaining the bright color pattern.
ACRYLIC COLOR
It is an emulsion, which is brimming with sand, thus making it a non-slip, and a full acrylic-based, any-weather applicant. We inject minute particles of silica sand to enhance the various playability factors.
TEXTURE/FINE RUBBER
This consists of flimsy rubber particles which supplement the gaps left over from the base rubber coat.
LINE PAINTING
Line painting involves the usage of 100% clear emulsion of primer. The primer coat involved in Line painting has a follow-up of 2 textured line-paint glazes. This emulsion fills the voids between the game court and the obscuring tape. To make the surrounding area look similar to the court, we inject the line paint with silica sand.
THE LEADING SPORTS CONSTRUCTION COMPANY IN HOUSTON. Call us for a quote today at (281) 213-3311. REQUEST A QUOTE.