Pickleball Court Construction
If you're a pickleball enthusiast, you know how important it is to have a high-quality court to play on. Whether you're playing for fun or for competition, a well-designed and custom-built court can make all the difference.
At Sportscapers, we specialize in creating custom indoor and outdoor pickleball courts for both commercial and residential properties. We can help you design a court that meets your specific needs and preferences, from the court size and layout to the surface material and color scheme.
Our courts are built to the highest standards of quality and durability, using only the best materials and construction techniques. Whether you're looking for a simple outdoor court or a more elaborate indoor facility, we can help you create the perfect pickleball environment.
In addition to building custom courts, we also offer a range of accessories and equipment to help you take your game to the next level. From high-quality paddles and balls to customized nets and court markers, we have everything you need to play like a pro.
So if you're looking to up your pickleball game, why not consider a custom indoor or outdoor court from Sportscapers? With our expert design and construction services, you can create a court that meets your exact specifications and helps you achieve your pickleball Court.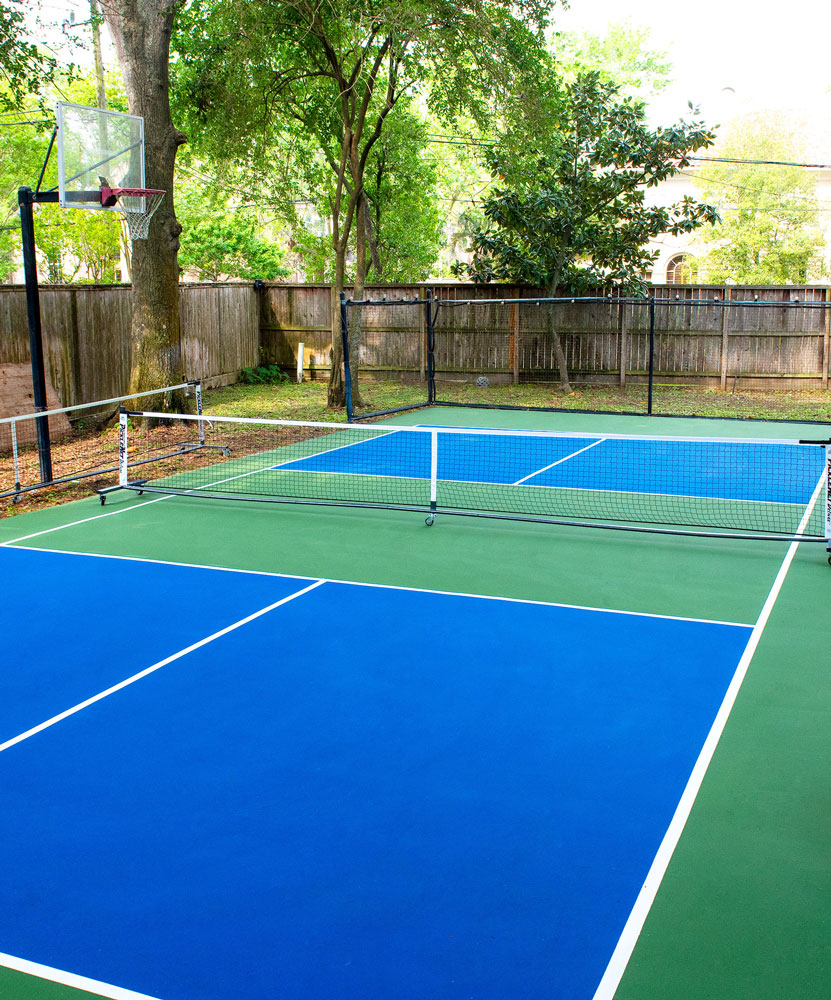 Indoor & Outdoor Pickleball Courts

Take your pickleball game to the next level with custom indoor and outdoor pickleball court from Sport Court. Our patented material and quick construction make it possible to create high-performing courts for the recreational player or the seasoned pickleball competitor.
Create the home pickleball court of your dreams, or install a versatile paddle ball surface in a communal area to pull in spectators for the perfect game.
Now becoming one of the most popular games in Houston and nationwide, a pickleball court by Sport Court® Houston will bring your family lasting entertainment. Contact us today for a free consultation or on-site estimate.
Sportscapers Construction Inc. is an Athletic Design Firm that specializes in creating and constructing athletic facilities for commercial and residential clients. The leading sports construction company in Houston Texas.
Phone: (281) 213-3311
Email: [email protected]
1614 Center St, Houston, TX 77007