RESIDENTIAL SWIMMING POOLS
Complete Residential Backyard Construction – Houston, TX
Custom Swimming Pool Installation
Sportscapers construction – Custom Swimming Pools Since 1997, Sportscapers has been building backyard spaces that cater to all our residential client's needs.  From Custom Swimming Pools (designed by Oscar), Fire pits, Summer kitchens, Outdoor Sound, and landscaping we've got you covered.
If you are ready to design the ULTIMATE BACKYARD give us a call today….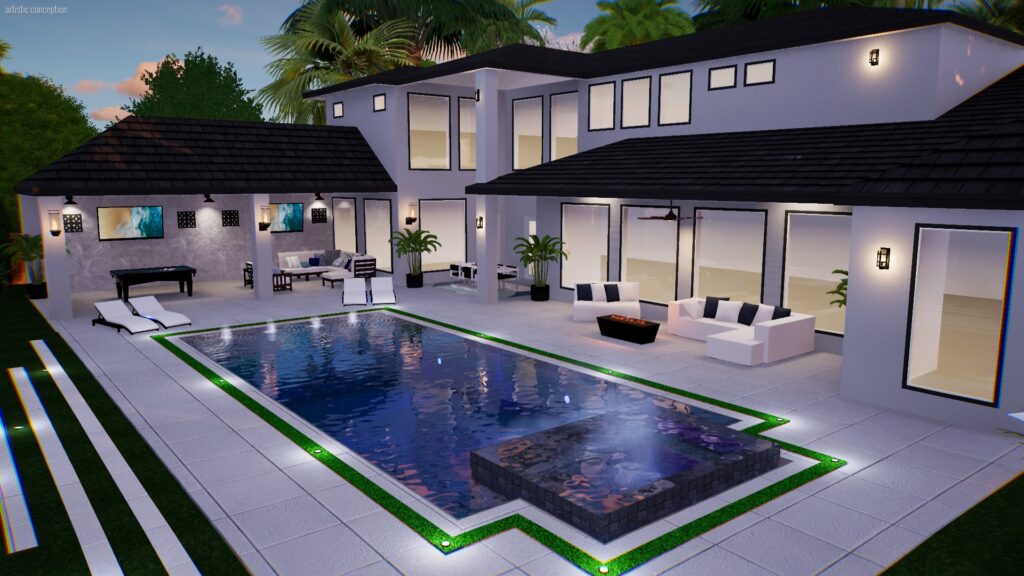 Sportscapers Construction Inc
Your new complete outdoor living design in a realistic 3D immersive experience.
A key part of our Design and Construction process is immersing our clients in what your finished backyard project will look like with our 3D Design Renderings. They provide an accurate representation of your new outdoor living space that can be viewed and customized by every angle.
Masonry Concrete
Stone
Unit Pavers
Stone Veneer
Cultured Stone
Precast Stone
Flagstone Stucco
Finishes Brick Veneer
Swimming Pools
Water Features
Reflection Pools
Retaining Walls
Landscape Installation
Fencing
Shade Structures
Misting Systems
Mosquito Systems 
Landscape Lighting
Tennis Courts
Basketball Courts
Multi-purpose Courts
Putting Green
Baseball Fields
Soccer Fields
Indoor Gyms
Sport Court
Athletic Fields
Sportscapers Construction Inc. is an Athletic Design Firm that specializes in creating and constructing athletic facilities for commercial and residential clients. The leading sports construction company in Houston Texas.
Phone: (281) 213-3311
Email: [email protected]
1614 Center St, Houston, TX 77007