is a specialized sports court designed for playing the sport of padel. Padel is a racquet sport that originated in Spain and has gained popularity worldwide. The court is smaller than a traditional tennis court and has walls made of glass or wire mesh fencing that players can use to play off of, similar to squash. 
The playing surface is typically made of artificial turf or concrete. Padel is played with solid paddles and a depressurized ball, and the rules are similar to tennis with some modifications. Paddle courts are specifically designed to accommodate the unique aspects of padel, providing an enclosed playing area with specific dimensions and features that enhance the gameplay. 
Paddle courts can be found in various locations such as sports clubs, recreational centers, and parks, and they are designed to provide an enjoyable and competitive environment for players of all ages and skill levels.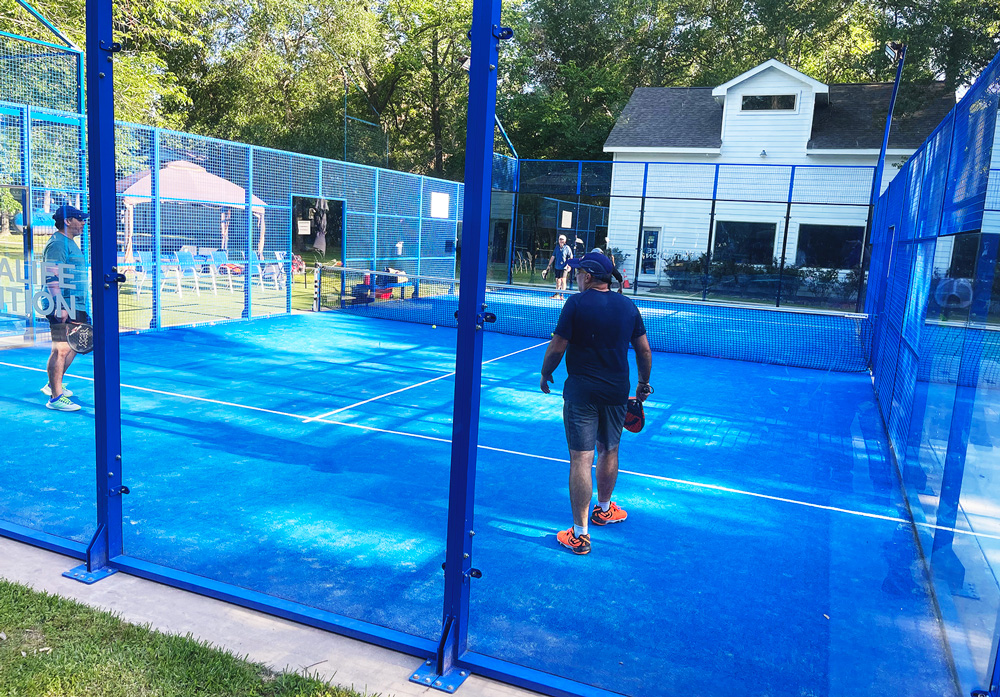 Sportscapers Construction Inc. is an Athletic Design Firm that specializes in creating and constructing athletic facilities for commercial and residential clients. The leading sports construction company in Houston Texas.
Phone: (281) 213-3311
Email: [email protected]
1614 Center St, Houston, TX 77007