Want to build a Golf Simulator?
Welcome to Sportscapers, your premier athletic design and sports construction company. We are thrilled to introduce our cutting-edge golf simulators that bring the excitement and precision of golf right into the comfort of your own home. With our expertise in crafting customized sports solutions, we have developed state-of-the-art golf simulators that allow golf enthusiasts to practice, improve, and enjoy the game without ever leaving their homes.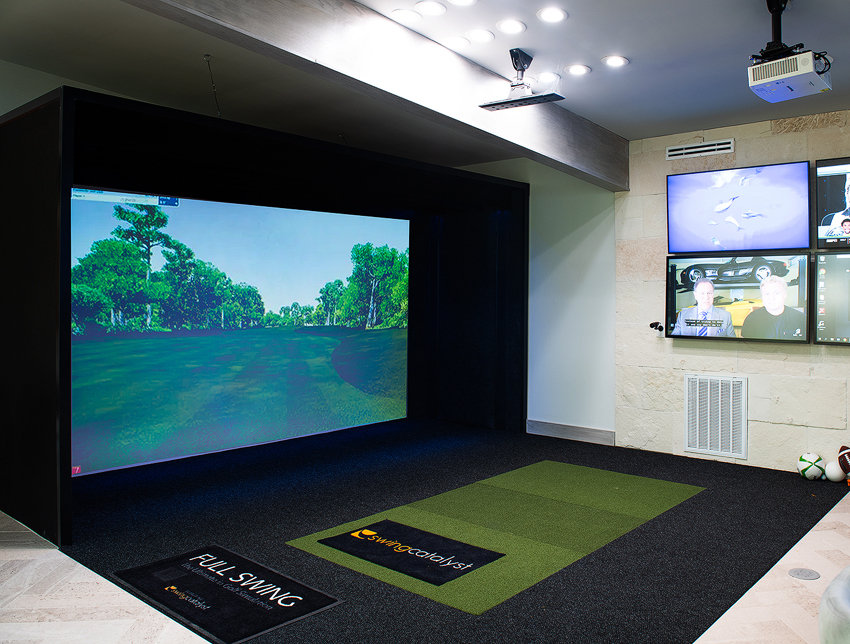 Key Features and Benefits
Realistic Golf Graphics:

Our golf simulators recreate the feel and challenge of playing on world-renowned golf courses. The high-definition graphics, advanced ball-tracking technology, and realistic course simulation provide an immersive golfing experience, ensuring that you feel like you're on the fairway, even from the convenience of your living room.    
 Personalized Golfing Environment:

We understand that every golfer has unique preferences and requirements. That's why our golf simulators can be tailored to suit your specific needs. Whether you want to practice your swing, play a round with friends, or compete in virtual tournaments, our simulators offer customizable settings and game modes that cater to all skill levels and playing styles.
Realistic Golf Experience:

Our golf simulators offer two different options: a putting green simulator and a full-fledged golf simulator. Both options provide a lifelike golfing experience in the comfort of your home. Each hole is meticulously designed to be identical to the actual hole, giving you the sensation of playing live. We have loaded most of the major golf courses into the system, so you can play courses you would normally never get a chance to play. The attention to detail on every hole is remarkable.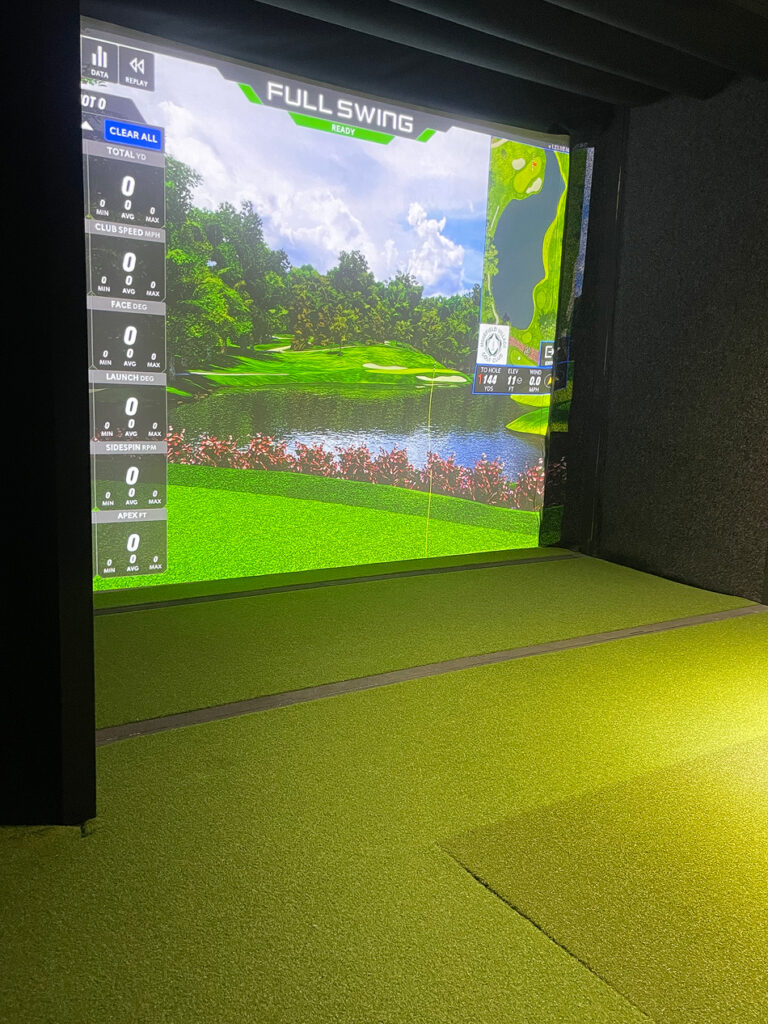 Play 18 Holes in 35 Minutes:

One of the biggest benefits of our golf simulators is the time-saving aspect. While playing a traditional round of golf can take up to 5 hours, our simulators allow you to play a full 18-hole round in just 35 minutes. This accelerated gameplay allows you to maximize your practice time and improve your skills more efficiently.
Virtual Coaching and Analysis:

In addition to the immersive golfing experience, our simulators offer advanced virtual coaching and analysis features. Instant feedback on your technique, club speed, ball trajectory, and more can help you refine your swing and enhance your game. Utilize the data-driven insights and coaching tools to track your progress over time, ensuring continuous improvement.
Space Optimization:

At Sportscapers, we understand the importance of space efficiency. Our golf simulators are designed to fit seamlessly into your home, making the most of the available space. Whether it's a spare room, basement, garage, or dedicated golf room, we can create a customized solution that blends harmoniously with your interior design while maximizing functionality.
Summary:  Experience the ultimate convenience and luxury of having a golf simulator in your own home. Our golf simulators offer a putting green simulator and a full-fledged golf simulator, providing a realistic golfing experience that is unmatched. Play 18 holes in just 35 minutes, saving valuable time while still honing your skills. With most major golf courses loaded into the system, you can enjoy playing courses you might never have the opportunity to visit. Contact us today to transform your home into a golfer's paradise and take your game to new heights.
Sportscapers Construction Inc. is an Athletic Design Firm that specializes in creating and constructing athletic facilities for commercial and residential clients. The leading sports construction company in Houston Texas.
Phone: (281) 213-3311
Email: [email protected]
1614 Center St, Houston, TX 77007