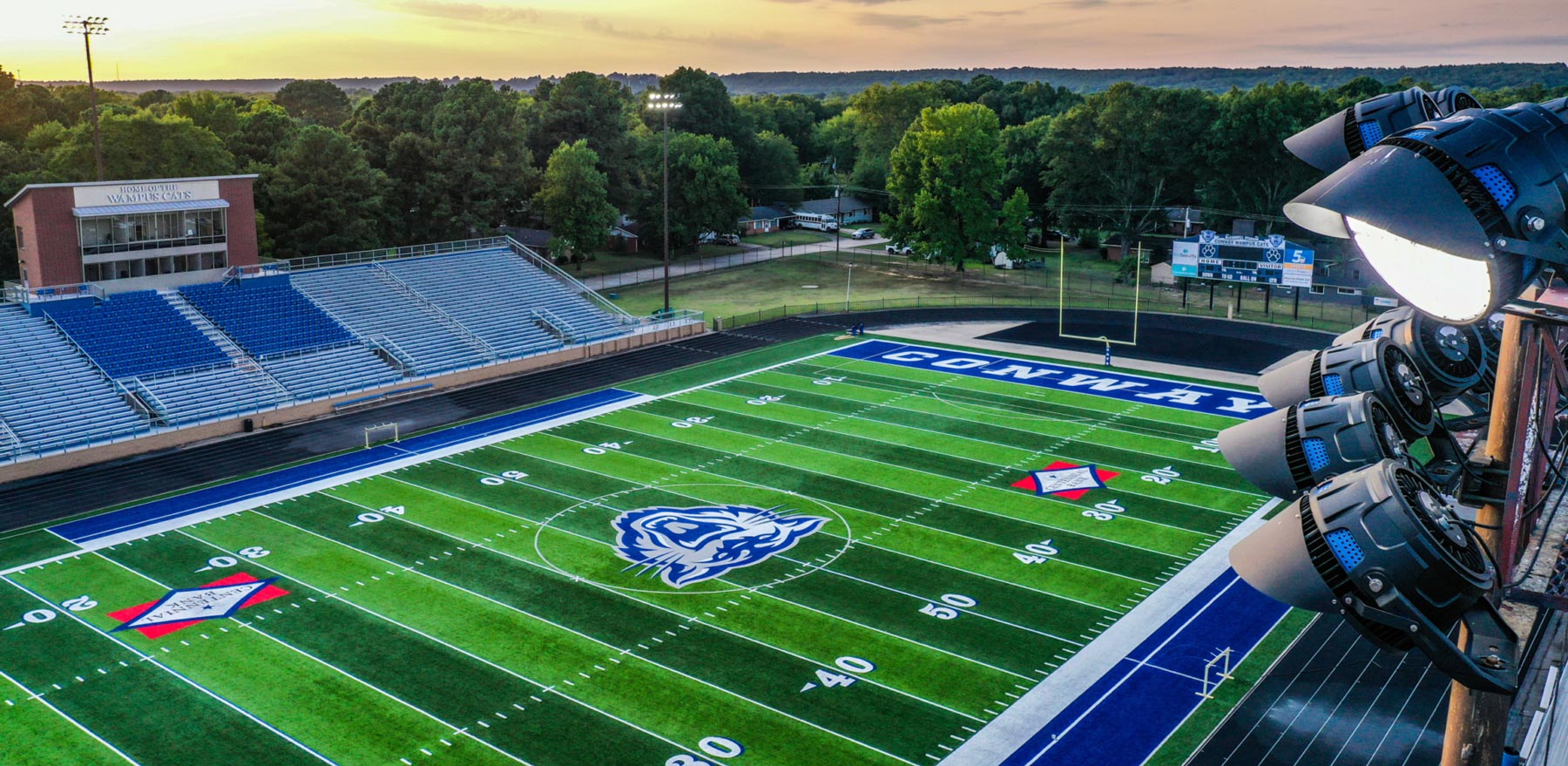 Looking for an Experienced Sports Field Construction Company?
Sportscapers is a leading sports field construction company dedicated to transforming outdoor spaces into premier athletic destinations. With our expertise and commitment to excellence, we design and construct top-notch sports fields that cater to the unique needs of our clients. From football and soccer fields to baseball and softball diamonds, we create surfaces that optimize performance, durability, and safety. With a focus on craftsmanship and utilizing the finest materials, Sportscapers ensures that each project exceeds expectations. Trust us to bring your vision to life and deliver exceptional sports fields that inspire athletes and elevate the game.
We have a Licensed Irrigator and Civil Engineer who can assist you with designing your next athletic field that meets your youth sports association, school district or individual needs.
We've designed and installed Athletic Fields, Baseball Fields, Softball Fields, Soccer Fields, Football Fields, and Private Golf Courses for clients who wanted to capture a unique experience on their playing field. If you have any doubts about the condition of your court, please don't hesitate to contact Sportscapers for a free court evaluation. Feel free to email us a photo of your court for a general evaluation.
Flooring turf, Designing, Renovation, Maintenance, Lighting or drainage, we are there for you. Contact us today.

Sportscapers Construction Inc. offers comprehensive sports construction services, from complete stadium construction to ongoing maintenance & Repairs. Whether executing a design/build project or working as part of a large project team, we provide the right experienced personnel, the right equipment, and the technological & financial support to create a superior finished product.
Sportscapers Construction Inc. is an Athletic Design Firm that specializes in creating and constructing athletic facilities for commercial and residential clients. The leading sports construction company in Houston Texas.
Phone: (281) 213-3311
Email: [email protected]
1614 Center St, Houston, TX 77007