Professional Baseball Fields
Sportscapers Construction Inc. provides full-service design assistance, construction, resurfacing, equipment & supplies
Planning to build a Baseball Field? Ask the experts at Sportscapers!
Designing a baseball field is a complex task that requires careful planning and execution. Whether you're a community leader or a sports team owner, you want your sports complex to be a winning facility that meets the needs of athletes and spectators alike. Here are some essential elements to consider when designing a sports complex that will help you achieve your goals.
Determining the size of the field or facility can be difficult. When planning for the field, the layout must meet the regulation standards of the age bracket or professional standards for your proposed level of play. For a regulation-size field, a parcel of land approximately 560 feet (170 meters) by 560 feet (170 m) with room to orient the field properly will provide a seating bowl for 3000 to 3,500 spectators. Additional land would be necessary for car parking. You should plan to allow 355-425 square feet (35-40 square meters) per car for access drives, parking areas, service drives, and pedestrian ways.
To begin the construction and installation of either a natural turf or artificial turf field, a drain system customized to each field must be put in place. The design of drainage systems aims to ensure that water is promptly removed from the playing surface, which minimizes interruptions caused by standing water and wet conditions, allowing for continuous play. Different drainage systems can be installed based on budget, existing conditions, and city or county requirements.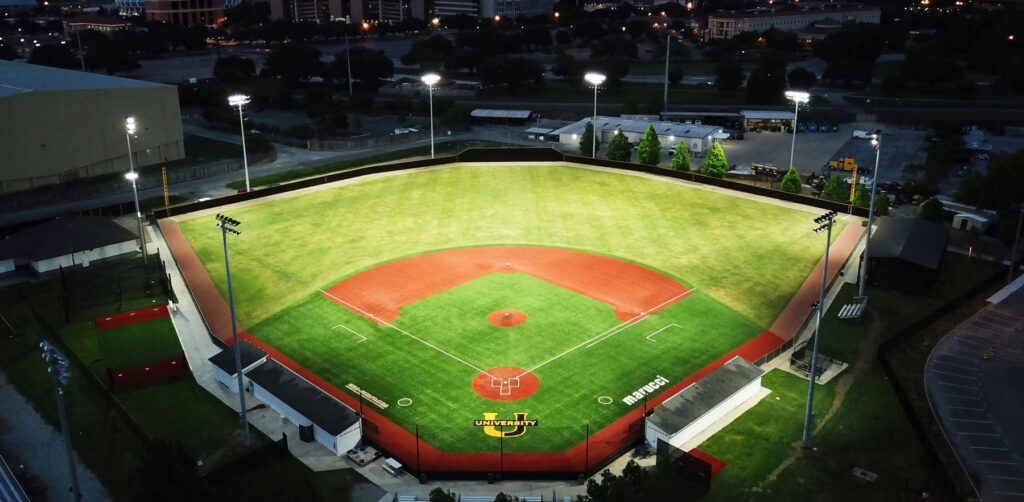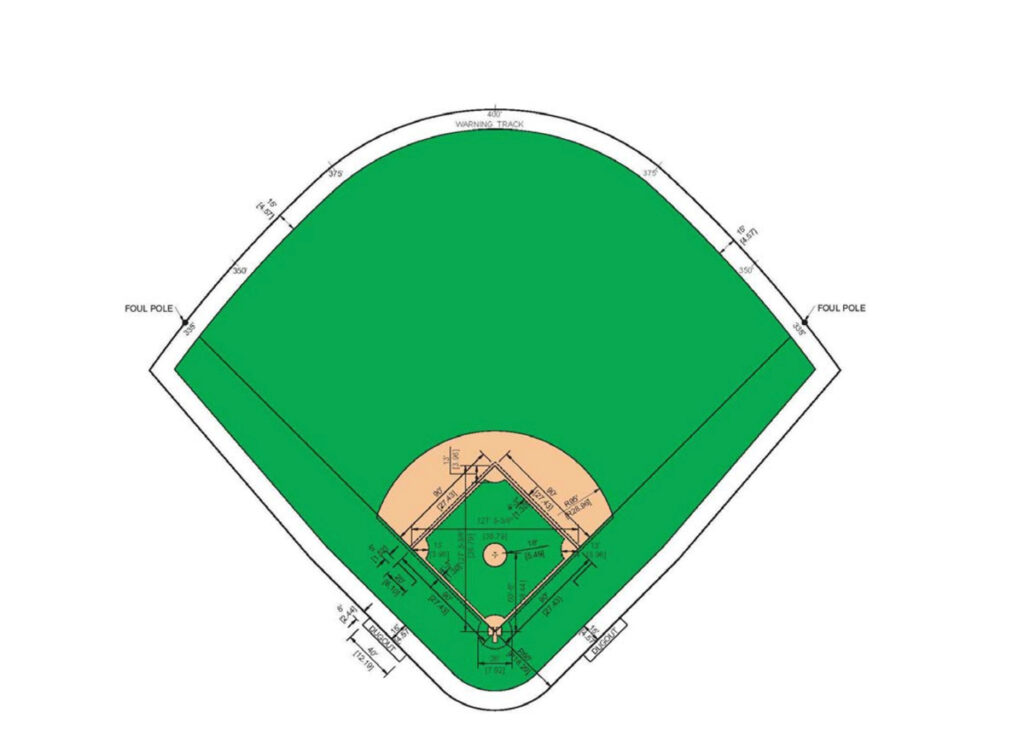 We can help you design and build a baseball field complex from scratch at the most genuine costs. We design, renovate, repair, paint, fence and do the complete lighting (LED) as well.
Sportscapers Construction Inc. is an Athletic Design Firm that specializes in creating and constructing athletic facilities for commercial and residential clients. The leading sports construction company in Houston Texas.
Phone: (281) 213-3311
Email: [email protected]
1614 Center St, Houston, TX 77007